Ocean Color Image Gallery
---
Bering Sea/Alaskan Aleutian Islands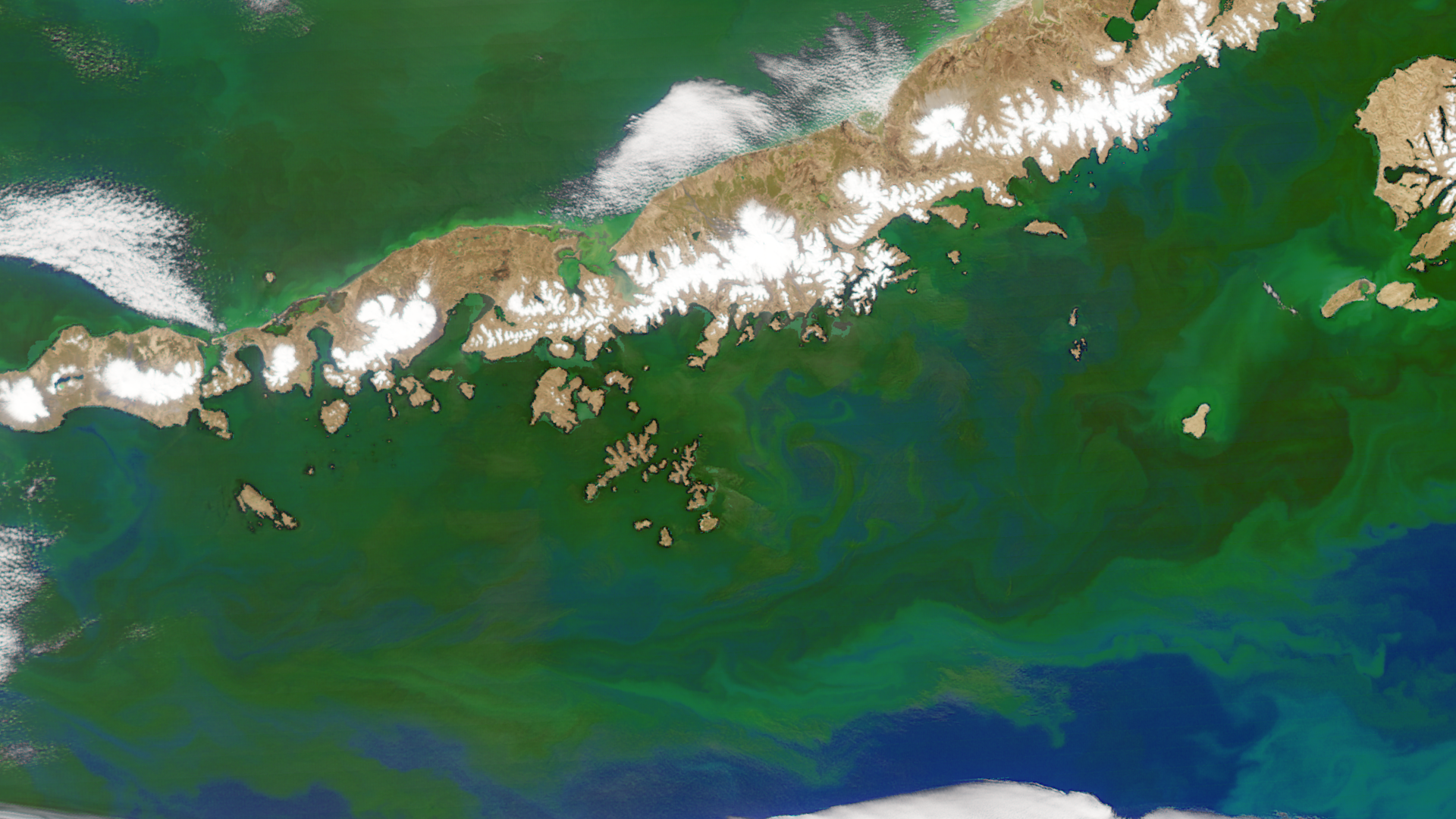 The Bering Sea and Alaskan Aleutian Island Archipelago are home to world-renown King and Tanner Crab fisheries. Intense spring algae blooms, like those seen in this image, are the foundation of the crab's food sources.
Since 1980, a precipitous drop in the crab population has been observed. This is possibly linked to overfishing, warmer waters, and increased fish depredation. In 2019, the harvest of king crabs in Alaska totaled approximately 10.8 million pounds and was valued at more than 67.5 million dollars, according to the NOAA Fisheries commercial fishing database.
This image was captured on May 18, 2022 by the Aqua-MODIS sensor.
---