Ocean Color Image Gallery
---
Australasia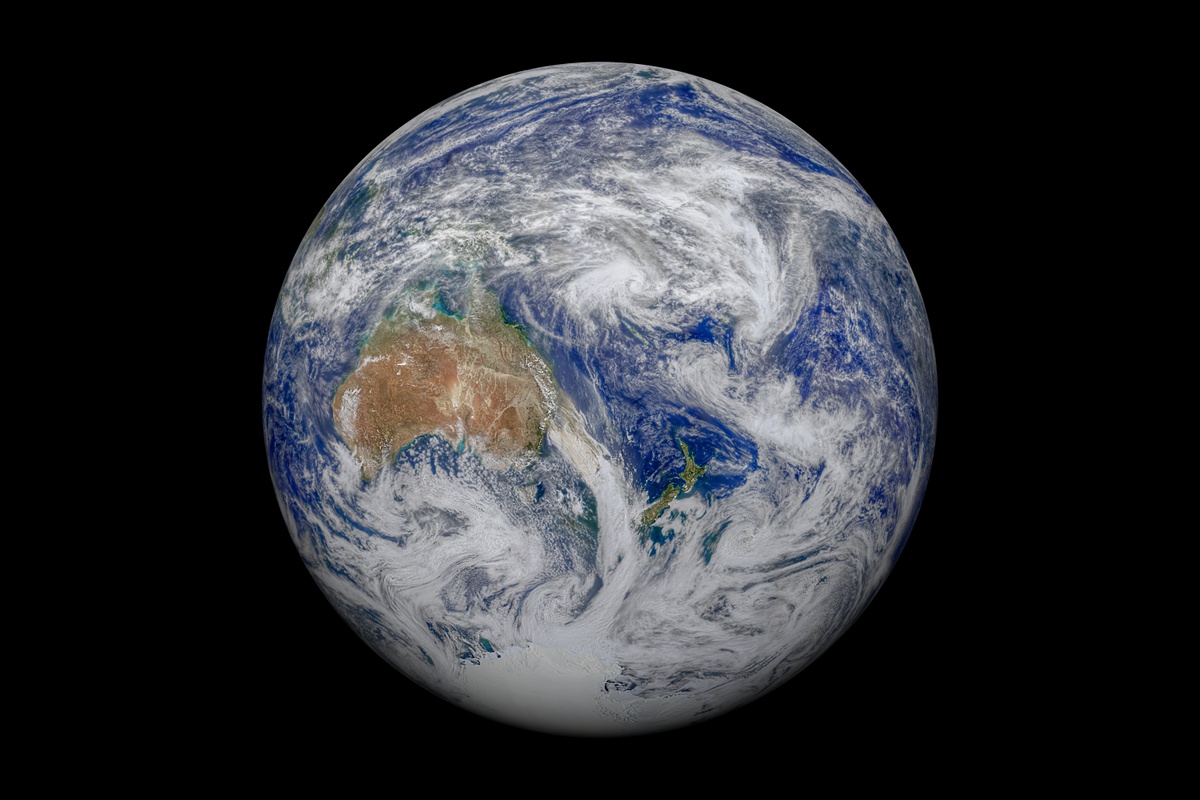 VIIRS data from nine orbits of the Suomi-NPP spacecraft and eight orbits of the JPSS1 (NOAA-20) spacecraft were assembled into this view of Australasia and the surrounding Pacific, Indian, and Southern oceans. Using data from both spacecraft, which fly in the same orbital plane but separated by fifty minutes, makes it possible to eliminate much of the sun glint that contaminates images made from either sensor by itself since the Earth has rotated and the resulting swath and glint pattern have moved fifty minutes farther west between the passage of JPSS1 and Suomi-NPP.
On the day that these data were collected (February 12, 2019 east of the dateline and February 13, 2019 west of it), Australia was exporting massive quantities of smoke, dust, and suspended sediments to the surrounding atmosphere and ocean. The smoke and dust can be seen mingling with the clouds as they stream southeastward from the continent; the suspended sediments (along with colored dissolved organic material) color the offshore waters of Queensland — particularly near the mouths of the Burdekin and Flinders rivers.
Click on the above image for a much larger (14400-by-14400-pixel) version.
---