NASA Educational Workshop
SeaWiFS: Navigation
---
What Are The Objectives Of Navigation?
Control the Spacecraft
Support Scientific Data Processing
What Are The Components Of Navigation?
Spacecraft Orbit Position and Velocity
Spacecraft and Sensor Attitude (Orientation)
Geolocation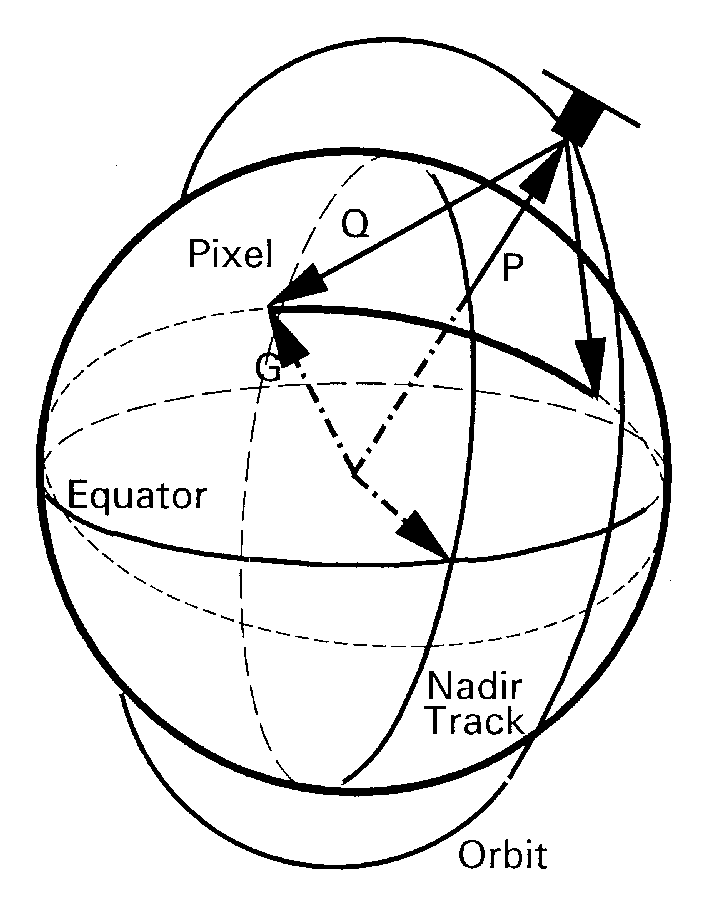 How Well Do We Need To Know The Locations?
The SeaWiFS pixels are 1.1 kilometers square. We are required to determine the locations within 1 pixel.
The spacecraft altitude is 700 kilometers; therefore the viewing direction must be known within 0.09 degree.
Why Is This More Difficult Than Surface Navigation?
More degrees of freedom; spacecraft position and velocity are not constrained to the Earth's surface; no implicit connection between attitude and direction of motion ("heading") or zenith ("up").
High velocity (about 5 miles per second).
Navigation must be performed either autonomously (onboard computer) or remotely (using telemetry).
Is There Anything Which Makes It Easier?
A spacecraft spends most of its time in free flight, so orbit motion can be predicted using the laws of physics.
Forces acting on the spacecraft (other than gravity) are small, e.g., atmospheric drag, geomagnetic field.
How Do We Determine the Spacecraft Orbit?
Our spacecraft has an onboard Global Positioning System (GPS) receiver which computes the spacecraft position and velocity every 10 seconds, with an accuracy of about 50 meters.
Other spacecraft have used radio-frequency measurements (Doppler shift) to determine the orbit.
NORAD tracks all spacecraft and orbiting objects using radar.
How Do We Determine the Spacecraft Attitude?
The spacecraft has onboard sensors to measure the direction of the Sun, the Earth horizon and the geomagnetic field.
This information is combined with the known Sun direction, nadir (from the orbit) and a model of the magnetic field to determine the spacecraft attitude.
The attitude is expressed in conventional surface navigation terms: roll, pitch, and yaw.
Other spacecraft may use different sensors, such as gyros or star trackers.
How Do We Determine the Observed Locations?
The sensor viewing geometry is combined with the spacecraft attitude in order to compute the "look" direction for each pixel.
This vector, together with the spacecraft orbit, determines the surface location being observed.
How Do We Check Our Results?
Features observed in the sensor data (e.g., islands) are compared with reference locations taken from maps.
For SeaWiFS, a catalog of over 6000 island locations is used to check the accuracy of navigation processing.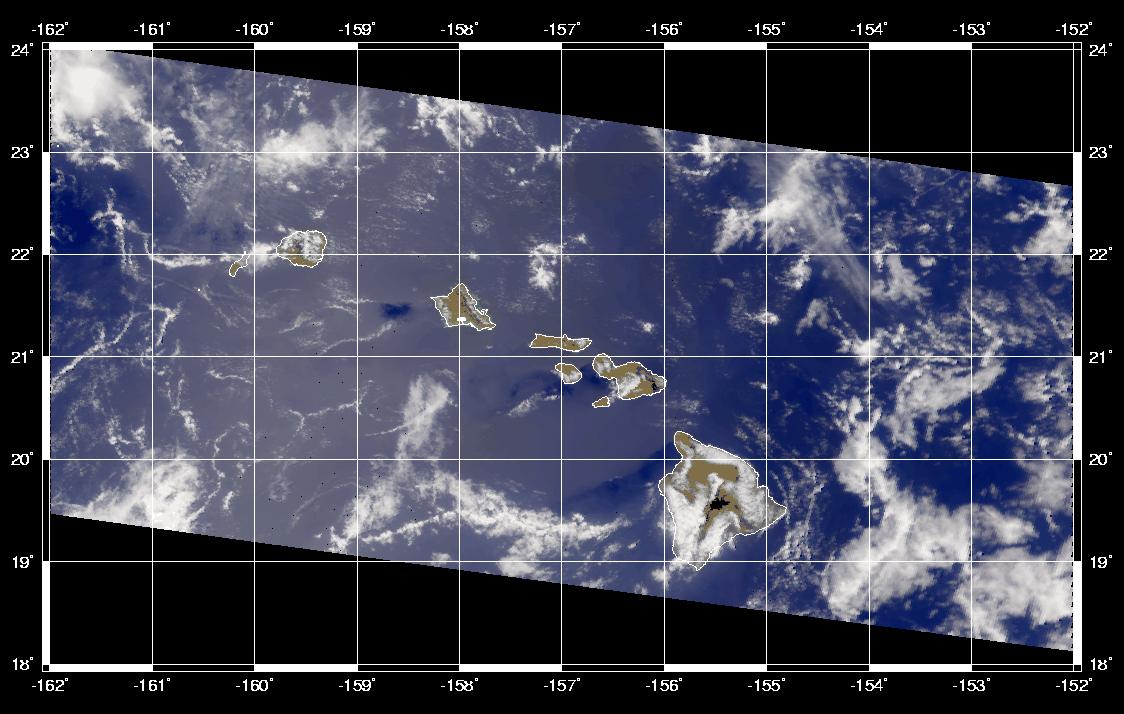 Frederick S. Patt(fred@sabalun.gsfc.nasa.gov)